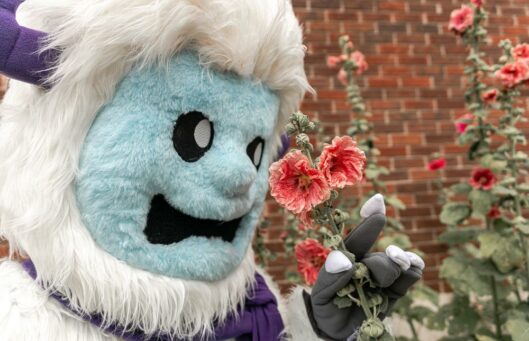 The Story of Tedi The Yeti
Theodore Yettison, known affectionately as Tedi the Yeti, was a beloved presence on the SAIT campus as a self-described "forever student" from 1940 until his sudden and mysterious disappearance in 1982.
After a rigorous search turned up no clues, the official explanation was that Tedi had returned to a life of quiet contemplation in the mountains of Banff National Park. As time passed and the last of his classmates graduated, Tedi the Yeti became a distant memory, with some wondering if he had ever existed at all.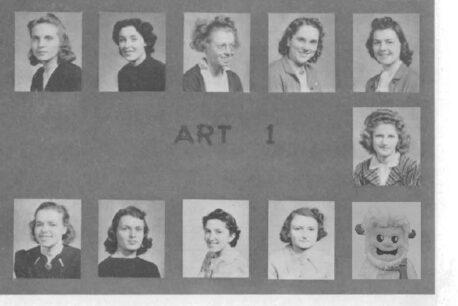 Tedi's 1940 Yearbook Photo
So it was a great surprise to all when Tedi emerged from a crawlspace in the Campus Centre walls during its recent decommissioning. According to Tedi, he had been asked to leave class after a few too many ferocious yawns and decided to take a short nap to sharpen his senses. But Tedi must have been exhausted because what was supposed to be a quick nap ended up lasting an incredible 40 years!
After shaking off his epic nap, Tedi was eager to learn about all that had happened in his absence and was delighted to hear that he had woken up just in time to celebrate Saitsa's 100th anniversary. Always a generous and caring fellow, Tedi asked Saitsa's Board of Directors how he could help, and together they decided that Tedi would make an excellent mascot for Saitsa.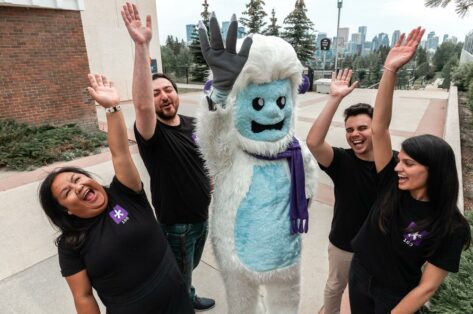 Tedi and his new Saitsa friends
As the newly crowned Saitsa Mascot, Tedi is excited to share his enthusiasm for education with a new generation of SAIT students. Unlike his distant cousin Big Foot, Tedi loves being the centre of attention, so if you see him on campus, don't be shy! Tedi loves giving out high fives and hugs and is excited to be in his first ever "selfie."
Have a suggestion for Tedi?
Tedi wants to hear from you!