Your Stop for Helpful Information
Check out this collection for valuable and helpful family resources.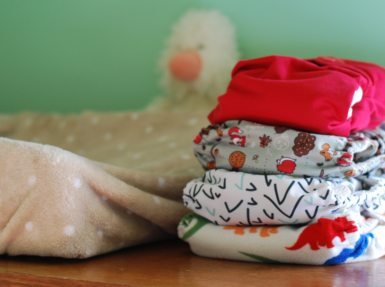 Looking for a secure, quiet space for nursing or changing your baby's diaper?
Check out the SAIT Family Care Room section below.
Hygiene should be a basic right, not a luxury. Our wellness hampers include bathroom and personal hygiene products, feminine hygiene products and cleaning and laundry products.
Click here to learn more.
MD102, Stan Grad Centre
The SAIT Family Care Room is a secure, quiet space for parents to nurse, pump or change a diaper. The room includes soft seating, mini-fridge, microwave, kettle and donated infant care supplies.
Terms of use:
Students must email student.engagement@sait.ca for the access code.
Students will be expected to sign a room use agreement that outlines the following:
o All access requests must come through the Student Engagement office. Users of the space must be current students or employees and will be expected to provide their full name, ID number, contact
information and dates/times of use.
o The room code must not be shared – doing so will result in privileges being revoked.
o At times the room will be shared by multiple parents. A privacy screen is provided.
o Milk can be stored in the fridge but will be cleaned out at the end of each week. Please use the labels provided.
o The room is not to be used as a study space or lunch room.
o Personal pumping and/or nursing supplies may be stored in the room at the student's own risk.
If you are requesting access to our Family Care room for pumping or nursing, an access code will be emailed to you for use throughout the semester upon submission of the Family Care room use agreement.
If you have questions or suggestions related to supporting SAIT students and staff with dependent children, please let us know!
For access, please contact student.engagement@sait.ca.
Student Engagement
403.210.4358
Monday – Friday 9:00 a.m. – 4:00 p.m.
MC107 Stan Grad
1301 – 16 Ave N.W. Calgary, AB T2M 0L4
The Gateway Restaurant & Bar
Monday – Friday 11:00 a.m. – 5:00 p.m.
V203 Campus Centre
1301 – 16 Ave N.W. Calgary, AB T2M 0L4
Monday – Friday 8:00 a.m. – 1:30 p.m.
V211 Campus Centre
1301 – 16 Ave N.W. Calgary, AB T2M 0L4
The Station Market is currently closed.
The Station Express is currently closed.