Saitsa 2022/2023
Sponsorship & Advertising Opportunities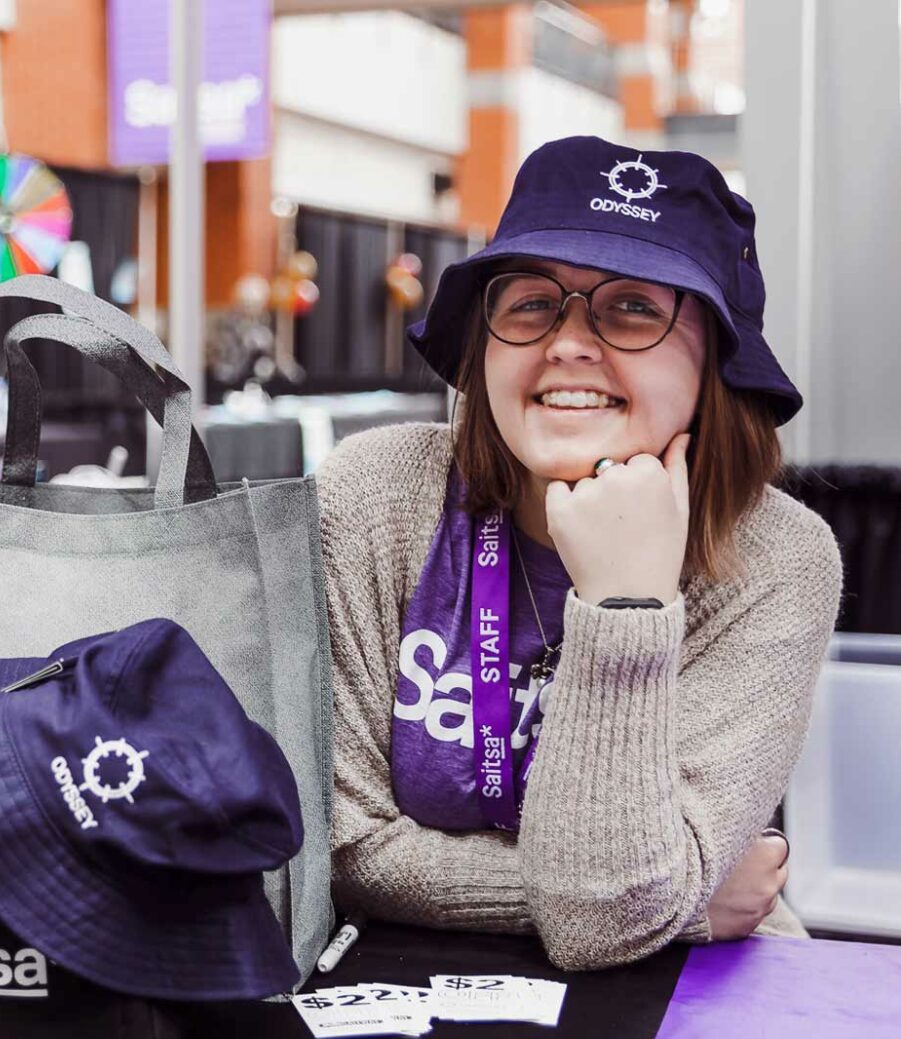 Supporting Students Since 1922
Our Story
The SAIT Students' Association (Saitsa) is a non-profit organization working, independently from SAIT, to support and enhance the lives of over 15,000 SAIT students.
We do this by providing essential services such as the Emergency Food Bank, Christmas Adopt-a-Family, student awards, free tax filing, a Peer Support Centre, first aid and naloxone training, locker rentals and more.
We operate student-favourite businesses such as The Odyssey Cafe and the Station Market convenience stores and host a wide-variety of student events including Fall Welcome Week and Winter Polar Jam, various expos, trivia & bingo events, as well as music and comedy events.
And last, but not least, we represent SAIT students to all levels of government and the institution, ensuring that policymakers are aware of what matters to SAIT students.
A Feel-Good Sponsorship Opportunity
Build Relationships That Last a Lifetime
In 2021/2022 68% of our members were aged 18-25. Partnering with Saitsa gives you a direct line to this critical demographic, and since our members trust us to choose partners that align with our values, they'll be ready to receive your message with open ears.
Our members are embarking on a new and exciting chapter in their lives, and there's no better time for your organization to start building relationships with them. The students you connect with today could lead-to life-time supporters and even future employees!
And when you partner with us, you can feel good knowing that you're making a real difference in students' lives, as every dollar invested in Saitsa is reinvested into student activities and student services.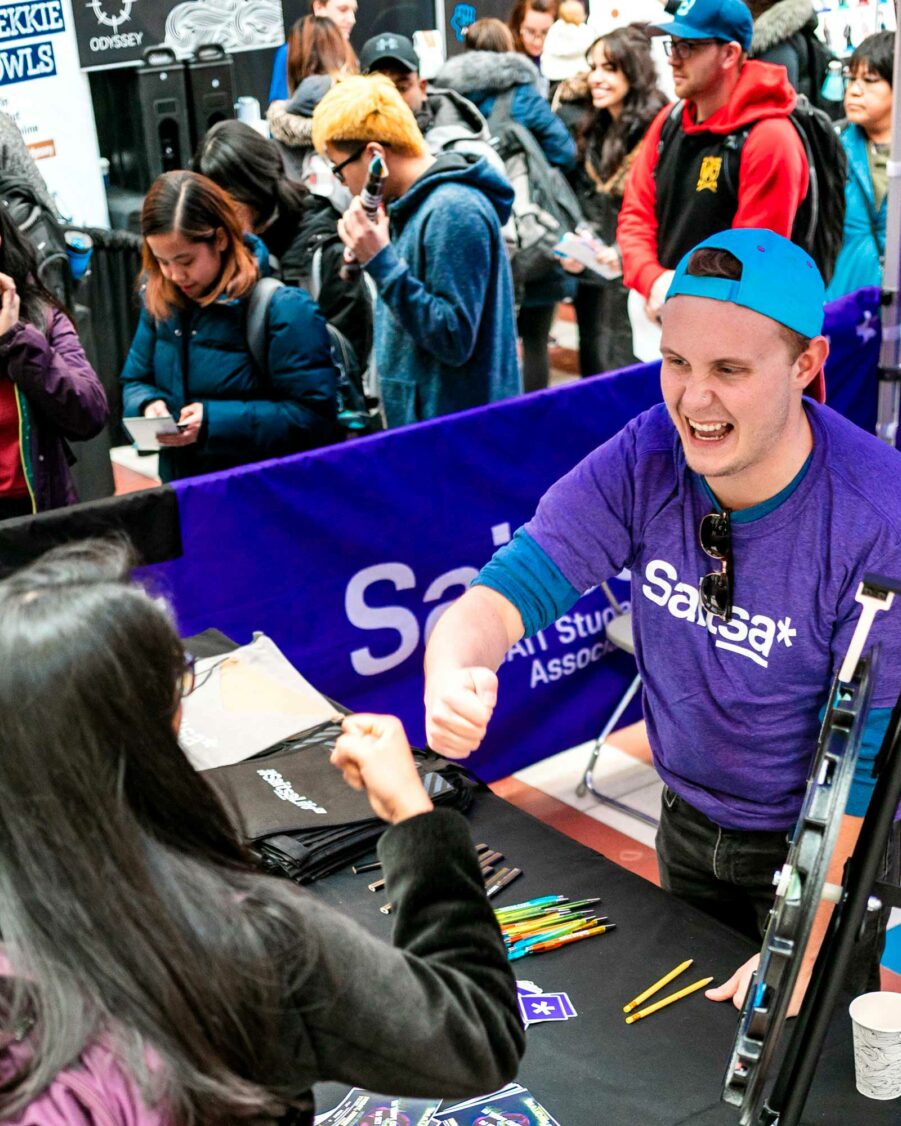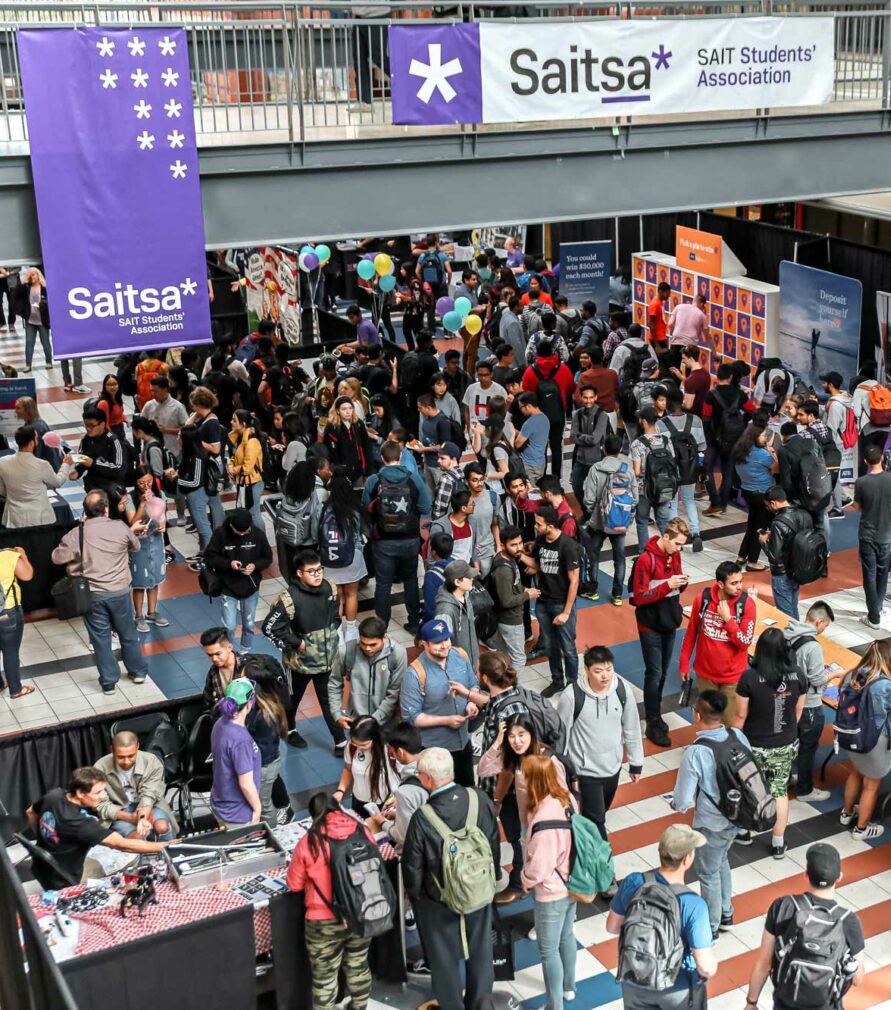 Our Audience
Reach 15,000+ Students*
68% Aged 18-25
16% Aged 26-30

9% Aged 31-35

7% Aged 36+
20% International Students
Top Schools of Study
Business (5022 students)

Information & Communication Technology (3230 students)

Construction (1694 students)

Health & Public Safety (1609 students)

Hospitality & Tourism (1163 students)
*All stats based on 2021/2022 school year
Make a Difference
Sponsorship Opportunities
Get Your Message to Students
Advertising Opportunities