Not sure what to buy for the holidays? We've got gift ideas!
Ditch that online quiz… let's find you the perfect gift for your friend or family member!
It can be a struggle to know what gifts to buy for the holidays. Everyone's interests and passions come in all shapes and sizes… and so do the perfect gifts.
We've been there. It takes two seconds to know what gift you want, whether it's that stylish jacket, new video game, or a night away at a cozy cabin.
But when it's time to buy a gift for your mom, dad, or someone else… your mind goes blank.
Before jumping into our gift ideas, let's touch on a few things for you to keep in mind!
The gifts you like are probably different than those your mom or dad would enjoy. Consider what your parents, relatives, or friends like to do in their spare time. Secondly, think about the gifts they have received in the past that they didn't like. Did your dad's golf club from your neighbour get used? Has your mom worn those set of scarves her friend gave her? Lastly, think about what your parent or friend already owns. This will help you avoid buying something that, although they would love, would never use.
Has your mom been using the same oven mitts, pan, or spatula for years? Consider buying her a new one for her to enjoy in the kitchen! Does your mom enjoy watching T.V. shows and movies in her down time? She may love an Amazon Prime subscription. Has your mom mentioned how nice it would be to get a massage? Treat her to one as a gift!
For dad
Is your dad a huge coffee drinker? He may love a sports-themed coffee mug or travel mug! Has your dad talked about getting accessories for his vehicle? Treat him to new car fresheners and a nice steering wheel cover! Does your dad enjoy reading in the evenings? Think back to times your dad mentioned a book or ask around to know which book he'd love as a gift!
For a new friend
It really depends on the person! This can be especially difficult if your friend came to your life just a few weeks ago. For women, it never hurts to give lotion or a bath bomb. For a 'safety present' go for basic chocolates or a gift card to Starbucks or Tim Hortons, or a gas card! For men, a set of beer glasses, protein powder, a belt, or cologne will do the trick.
For a co-worker
The more you know about your co-worker the easier it will be to get them a present. For someone you don't know well, try wine or beer, eggnog, chocolates, candles, or holiday-themed treats. If you decide to give your co-worker treats, make sure to ask them if they have allergies!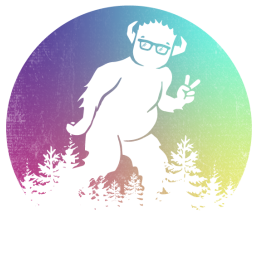 Resource Centre
MC107 Stan Grad
Monday – Friday
9:00 a.m. – 4:00 p.m.
The Odyssey Cafe & Market
NN120 Senator Burns
Monday – Thursday
7:00 a.m. – 3:00 p.m.
Monday – Friday
7:00 a.m. – 2:00 p.m.
Station Market Express
MB108 Stan Grad
Closed For Spring/Summer
Peer Support Centre
NJ105 Senator Burns
Monday – Friday
9:00 a.m. – 4:00 p.m.