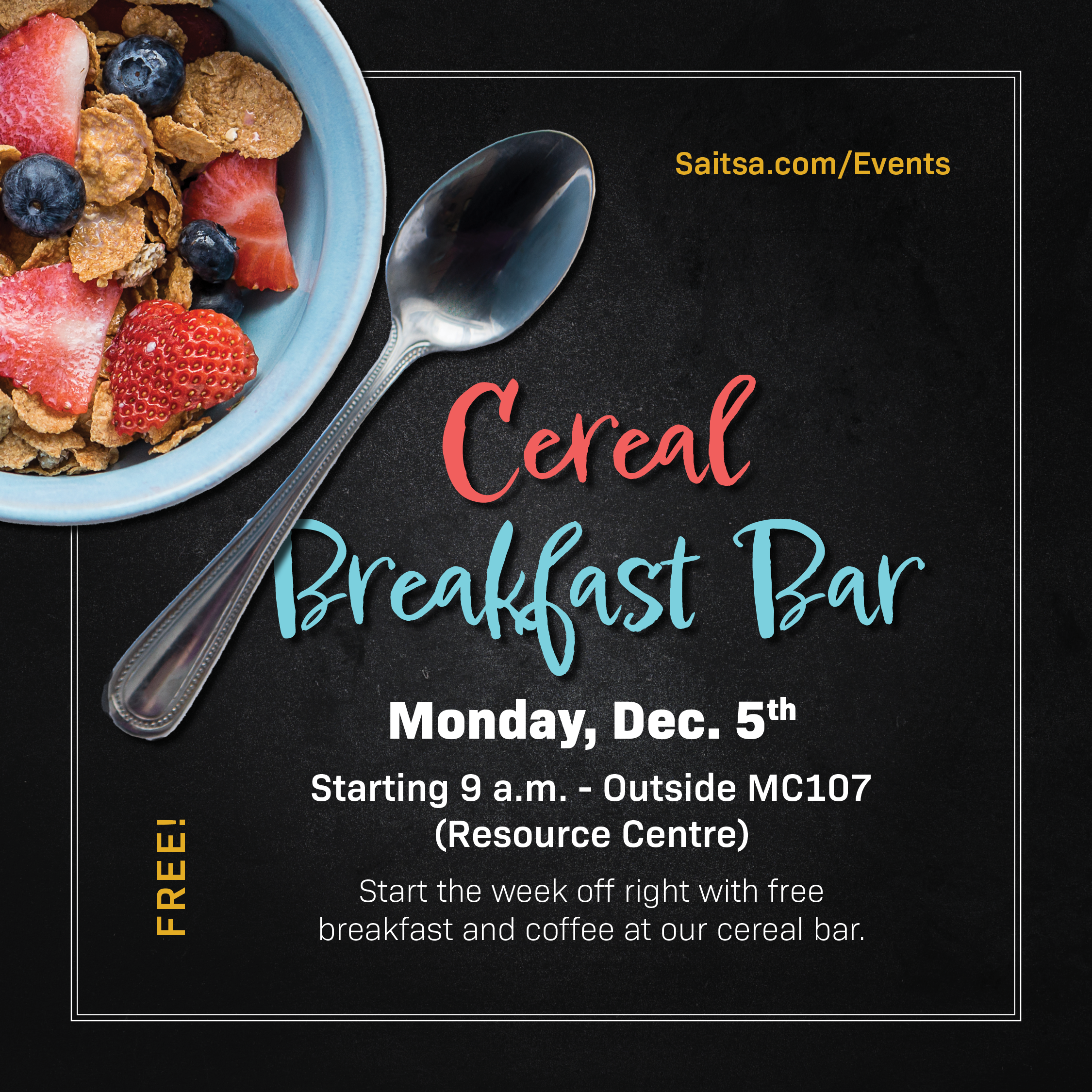 Free Breakfast – Cereal Bar & Destress Kits
Students start the week with free breakfast at our cereal bar. Students are also welcome to pick up their destress kits to help them unwind and prepare for their final exams.
Limited quantities are available per day at the Resource Centre. Starting at 9 AM outside of the Resource Centre until quantities last. Cereal and coffee to be provided.