NOTE: Survey Data collected helps us make decisions about programming, events and services that benefit YOU! Please be sure to complete the full survey in order for us to understand your needs as a student and have your voice be heard.
Share Your Voice
$1000 in Wellness-based prizes available
Whether you're enjoying every aspect of student life, or have issues to bring forward, we've created a safe online space for you.
Welcome to Saitsa's Student Voice Survey. This year our student voice survey topic is on student well-being. In this post covid climate Saitsa is striving to understand the current wellbeing climate of our students, and the needs that come along with the change. We will use the data we are collecting to review what gaps Saitsa can potentially fill, and where we can better advocate for our students. With this data we can also work with SAIT to review current programming and needs to make improvements.
Please continue on to the informed consent to learn more about the project and how your information will be used.
This project was approved by the SAIT Research Ethics Board.
If you have a concern about this project please email the board at: research.ethics.board@sait.ca
Purpose of this Study
The SAITSA Student Board of Directors has specifically set out a goal to examine student well-being at SAIT. Saitsa wants to ensure that students are maintaining a sense of overall wellbeing throughout their academic career at SAIT.
Therefore, the purpose of this research study is to determine what student wellbeing looks like currently on campus (a snapshot), and to help identify areas that need more attention. This is so that Saitsa can accomplish two end goals:
To ensure that we are advocating for our membership appropriately and in the correct areas of need;
Appropriately fill any gaps with Saitsa programs and;
Improving existing programs at Saitsa
Participants Selection
You are being asked to participate in this study because you are a student at SAIT. You must be a SAIT student to participate in the study and over the age of 18. The study will remain open from February 15, 2023 – April 30, 2023, or until we have reached 3000 participants. Whichever comes first.
Study Procedures
Method of data collection for this study will be Survey via Survey Monkey (Enterprise) where you will complete well-being related questions. This should take you approximately 30 minutes to complete. Data will be stored on the Survey Monkey Enterprise site.
Data will be used to write a final report, and advocate for students which could be achieved through:
Reports
Presentations
Journal Articles
Advocacy
Risks and Discomforts
There are no anticipated physical risks to participants, however those that have struggled with well-being in the past or present may experience triggers and are encouraged to consider speaking to their mental health professional/family doctor if you have any worries about completing the survey. We have also included a list of well-being resources you may access both on and off SAIT campus if you need to.
Please note all student employees of Saitsa will not have their employment impacted by their participation in this survey. All data will be anonymized automatically once it is submitted and there will be no way to connect individual responses to a name.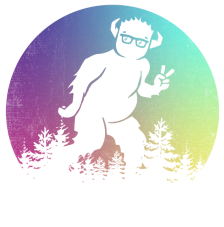 Resource Centre
MC107 Stan Grad
Monday – Friday
9:00 a.m. – 4:00 p.m.
The Odyssey Cafe & Market
NN120 Senator Burns
Monday – Friday
7:00 a.m. – 5:00 p.m.
Station Market Express
MB108 Stan Grad
Monday – Friday
7:30 a.m. – 4:00 p.m.
Peer Support Centre
NJ105 Senator Burns
Monday – Friday
9:00 a.m. – 4:00 p.m.