SAIT is committed to academic integrity, which is grounded in certain fundamental values of fairness, integrity, respect, safety, and transparency. Academic integrity also involves honesty, responsibility, and trust. SAIT requires that its staff and students honour those values at all times so that academic integrity and freedom of intellectual inquiry are maintained.
Become an Academic Integrity HERO!
Academic Integrity Dos and Donts
Cite all sources used in your course work

Maintain copies of your rough drafts, notes, etc.

Use "Turnitin" when possible

Talk to your instructor or librarian if you're concerned about academic integrity

Take pride in building a culture of academic integrity at SAIT
Share your work with friends/classmates
Submit work that is't yours
Have someone complete an assignment or exam on your behalf
falsify or fabricate data or lab reports
assume an 'honest mistake' won't have serious consequenes
Office of the Ombudsperson
Saitsa is happy to announce that SAIT now has an "Office of the Ombudsperson" to help students navigate academic and non-academic challenges, allegations, hearings and appeals!
Saitsa has been advocating for many years for an Ombudsperson at SAIT as Ombuds are an excellent resource for students. Just like Saitsa, the Ombuds will listen to your concerns, talk to you about the options available, help you navigate SAIT's rules and processes, and connect you to resources you may not be aware of. The Ombuds receives guidance and support from the Ombudsperson Leadership Committee, on which Saitsa has two seats.
Though Saitsa will continue to support students, if you are encountering a challenge in your education or personal life and would like some support in navigating you options and SAIT's policies and procedures, Saitsa encourages students to book an appointment with the Ombudsperson, Kamini Bernard.
Meet with a Saitsa Representative
Would you still like to meet with a Saitsa representative? We're happy to help! Just head over to Saitsa.com/Bookings to request a meeting.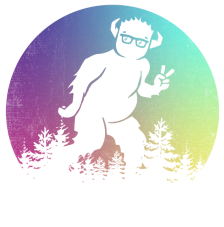 Resource Centre
MC107 Stan Grad
Monday – Friday
9:00 a.m. – 4:00 p.m.
The Odyssey Cafe & Market
NN120 Senator Burns
Monday – Friday
7:00 a.m. – 5:00 p.m.
Station Market Express
MB108 Stan Grad
Monday – Friday
7:30 a.m. – 4:00 p.m.
Peer Support Centre
NJ105 Senator Burns
Monday – Friday
9:00 a.m. – 4:00 p.m.