Student Creative Design Collective Club
Student Creative Design Collective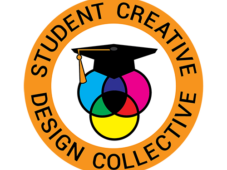 The Student Creative Design Collective (SCDC) is a social club for SAIT students who want a creative outlet. We explore various aspects of art and design such as web and print graphics, print and media production, and traditional arts and crafts. Exercise your creative skills with Design Challenges, learn some Design Tips, Tricks & Tutorials, attend virtual events and workshops, be a Featured Designer in our monthly newsletter, and more!
Email: helen.carolino@edu.sait.ca
Request to join this club!
Join A Club: SCDC Club
Request to join the club by filling out the form. A club executive will contact you with next steps.