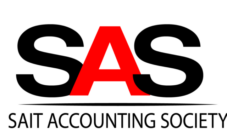 The SAIT Accounting society (SAS) helps accounting students to connect and network with different accounting firms and their potential future employers.
Email: saitacctsociety@gmail.com
Request to join this club!
Join A Club: SAS
Request to join the club by filling out the form. A club executive will contact you with next steps.