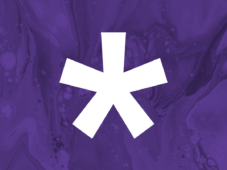 The Ohm Depot is intended to bridge the gap between the rigorous academic pursuits of the Electronics Engineering Tech (ENT) program, and the intense longing for a social/collegiate center. Our utmost priority is to create opportunity for our members through three critical academic events:
1. A yearly Industry Night for networking opportunities.
2. Frequent Meet and Greet lunches with the purpose of educating first and second year students on the multifaceted nature of the ENT program.
3. Lastly, we can create opportunity for rapport and education through tutoring and mentor services.
Our secondary objective is to create vital social opportunity as collegiate life begins to resume from this fall onward. This will come in the form of less academically oriented social events as permitted on campus and beyond.
Ultimately, this club's purpose is to create normalcy and stability amidst the volatility of the current global crisis, and hopefully breed a strong sense of pride and passion for the program in the students of the future.
Email: Mason.Abbott@edu.sait.ca
Request to join this club!
Join A Club: The Ohm Depot
Request to join the club by filling out the form. A club executive will contact you with next steps.