Medical Laboratory Science Club
Medical Laboratory Science (MLS) Club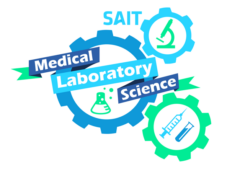 This Club discusses and advocates for the side of healthcare that not many people see- the Laboratory! Join us in embracing the Lab careers that SAIT teaches and enter the wonderful world of the lab!
Email: kylie.whyte@edu.sait.ca
Request to join this club!
Join A Club: MLS Club
Request to join the club by filling out the form. A club executive will contact you with next steps.