Student Clubs
Kilo Volt Ampere Club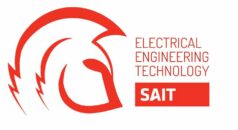 Welcome to the KVA Club! We are SAIT's oldest running club with our origins dating back to 1921 (with exception to the students association). We hope to help connect Electrical Engineering Students to industry by organizing lunch and learns and an industry night. If you are interested in these events or wish to help out the club please join below!
Email: thomas.wildish@edu.sait.ca
Request to join this club!