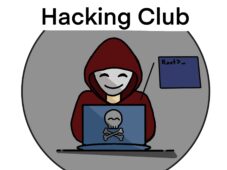 Hardware Hacking Club supports individuals who are interested in exploration of electronics systems. It proves a space for education and socialization of like-minded people who are not afraid to open up and tinker with electronics.
Email: sait.hardwarehacking@gmail.com
Request to join the Hardware Hacking Club!
Join A Club: Hardware Hacking Club
Request to join the club by filling out the form. A club executive will contact you with next steps.