Student Clubs
Enactus SAIT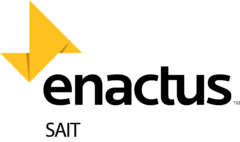 Enactus Canada is shaping generations of entrepreneurial leaders passionate about advancing the economic, social and environmental health of Canada.
At Enactus SAIT we try to focus on helping our community through entrepreneurial action and innovation.
Connect with us on social media @enactusSAIT
Or check out our website https://www.enactussait.org/
Request to join this club!