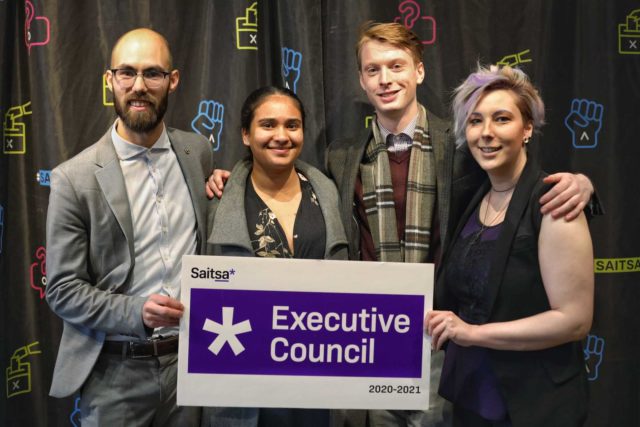 The votes are in!
Introducing your 2020/2021 Executive Council!
2020/2021 Saitsa Executive Council
Voter turnout 13%
Ryan Morstad, President
Jasmin K. Bhatti, Vice President Academic
Liam Hunter, Vice President External
Jessi Leippi, Vice President Student Life
We had an impressive 13% voter turnout!
Thank you to all the candidates for running, and to all the students who voted!