You'll need:
Paint or Spray Paint
Painters Tape
Cardstock
Exacto Knife
Paintbrush
Approximate cost: $22
1. Print or draw your design on to the cardstock to act as a stencil for your design.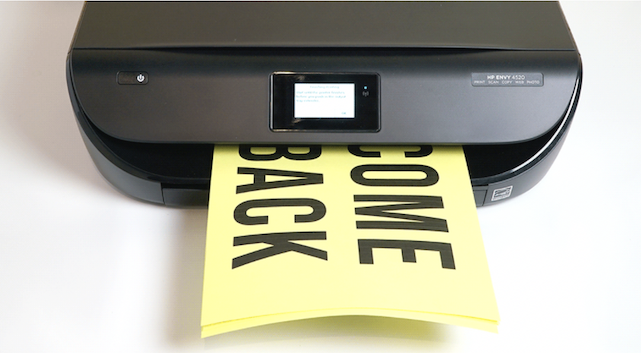 2. Cover your doormat in painters tape making sure that it is pressed firmly into the mat. Make sure the edges overlap to prevent the paint from bleeding.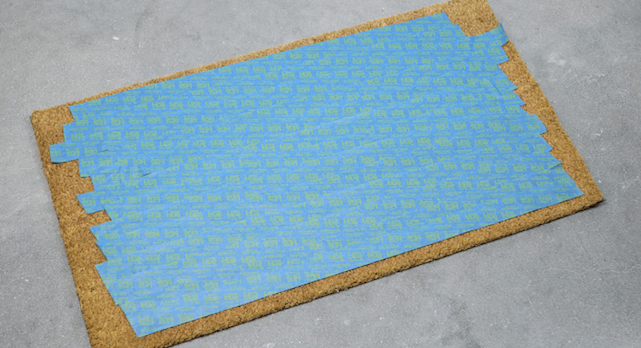 3.  Once your tape is secured, layer your stencil on top. We chose to keep ours centred but feel free to get creative! To hold the design down while cutting the stencil, use tape or pins to hold it down.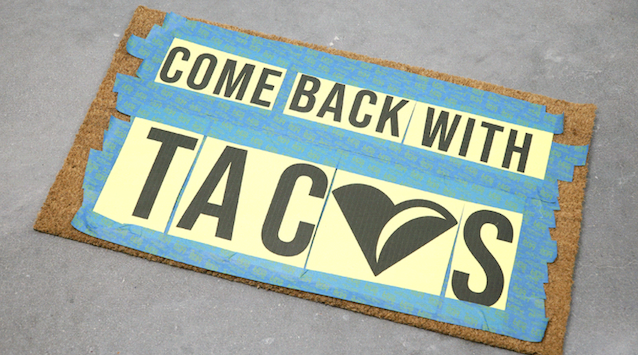 4. Once your stencil is in place, begin using the exacto knife to CAREFULLY cut out your design. A sharp knife is recommended as you'll need to cut through the cardstock as well as the tape.
5. Paint your doormat! If you're confident with your stencil and skills, spray paint would be much faster!
We chose to start off with a sponge paintbrush to get the general shape but found the paint was not able to get into the small crevices which made the letters look uneven. We followed up with a smaller paintbrush to evenly coat the smaller areas that couldn't be covered with the sponge brush.
Apply 2-3 coats for the best coverage.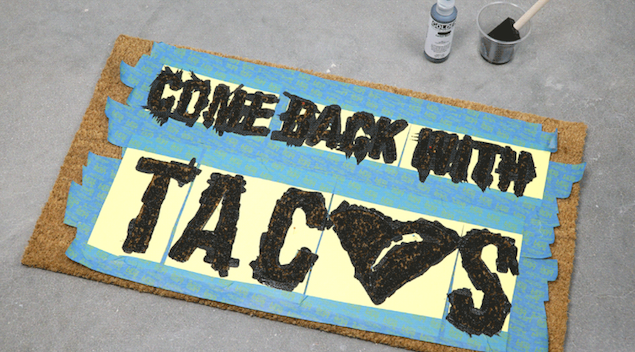 6. Once the paint has fully dried, peel off your stencil and tape to reveal your design! If there are spots that need touching up, go back and do that now!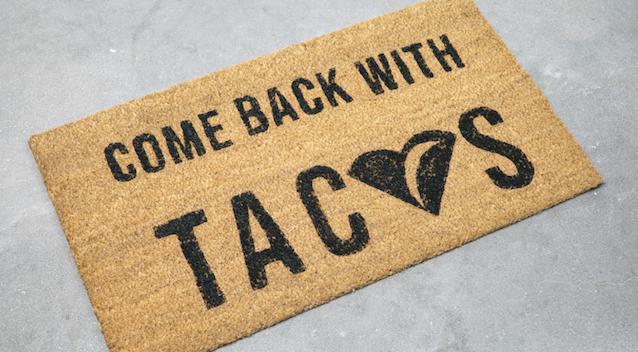 7. This step is optional but it's our favourite trick for long lasting crafts! Use a clear sealant to lock everything in place!
8. Enjoy your awesome doormat!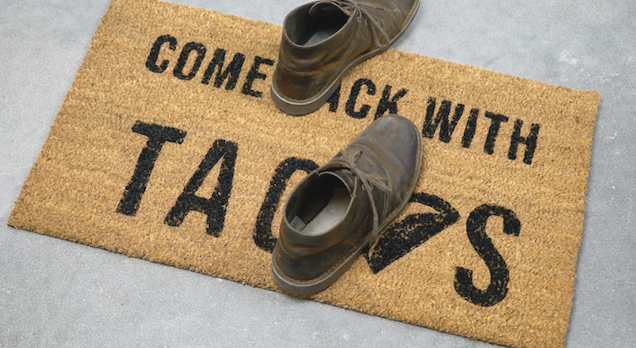 Check out the photos below to see our #craftytuesday creation!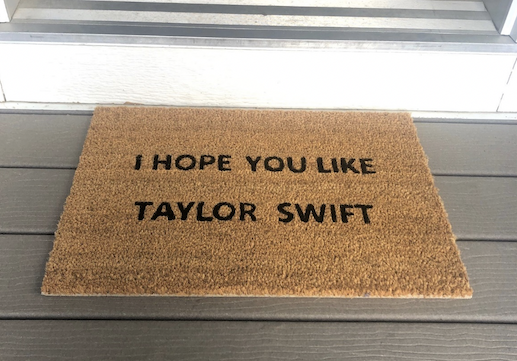 If you make this craft, share a picture on Instagram and tag @saitsalife with #craftytuesday! We can't wait to see what you create! Inspiration link