We're here for you, students! To help support you through these difficult times, we've gathered the following resources below.
For more information, visit SAIT's pandemic response page here or Alberta's COVID response page here.
Theory classes at SAIT move online until Jan. 21
Due to the rapid increase in Omicron cases in Alberta and the recent announcement from the government of Alberta on further restrictions throughout the province, starting Jan. 3, SAIT theory classes will be delivered online until at least Jan. 21. SAIT will continue to monitor this evolving situation and will evaluate prior to Jan. 21 the return of in-person theory classes on campus.
On-campus labs will run in-person as scheduled starting Monday, Jan. 10.
Students will be contacted directly by their programs in the coming days with details. Please continue to visit sait.ca/covid19 for updates.
On-campus activities resume – Sept. 20, 2021
As of Monday, Sept. 20, on-campus activities will resume and SAIT will be following the Government of Alberta's Restrictions Exemption Program. Vaccination verification will be required through the SAITALERT app for students and employees coming on campus. If you do not complete the vaccine verification, you will need to provide a negative COVID-19 test result. More info here.
Rapid Tests on Campus
A free rapid testing clinic will be open on campus from Sept. 20 to 24. The clinic will operate out of the Orpheus Theatre in the Campus Centre from 7:30 am to 3 pm. You must book an appointment online through the website of our testing partner, NUMI health.
Please book your appointment(s) only for the period of Sept. 20 to 24. We will update our community on future testing clinic hours of operation during that week.
Anyone under the age of 12 does not need to provide proof of a negative test.
To reserve a time for your COVID-19 test, please follow these steps:
Visit NUMI health
Click on the button that says "Book an Antigen Test"
Select "SAIT Main Campus" as the location for your test
Enter the Promo Code SAIT2021 to reduce the cost to $0, and click "Confirm"
Enter your information and select a date and time for your test
Arrive on time for your test at SAIT's Orpheus Theatre in the Campus Centre. Please bring your phone (for receiving your test result) and your SAIT student or employee ID. You will be required to show your ID at check-in.
The test involves a shallow nasal swab. It is quick and painless. You will be asked to wait in the theatre for 15-20 minutes and will receive your result by text message.
Vaccinations
A safe community is a vaccinated one. Do your part and get the vaccine.
Stay up to date on SAIT's COVID-19 regulations at sait.ca/covid19.
COVID-19 Student Hotline
If you're attending classes on campus and you:
have COVID-19 symptoms
are a close contact of someone with COVID-19
have a confirmed case of COVID-19
call our COVID-19 student hotline 825.413.1763 available 24/7.
Aug. 18, 2021 Update – Masks reinstated indoors on all SAIT campuses
With community transmission of COVID-19 continuing and the Government of Alberta's decision to extend certain COVID-19 safety measures, along with other post-secondary institutions in the province, SAIT has decided to reinstate a mask requirement for all indoor spaces, classrooms and labs on all campuses. This will take effect Monday, Aug. 23 for employees, students, campus outlet partners, contractors and visitors on campus. It will remain in effect until further notice.
As well, SAIT is exploring the use of COVID-19 rapid testing as a possible health and safety measure in addition to the protocols previously planned for our fall semester. As we have done throughout the pandemic, we will update our campus community as decisions are made and post details to sait.ca/covid19.
Your best defense against COVID-19 is to be vaccinated. Research and extensive global experience have demonstrated the COVID-19 vaccines are among the most effective means of controlling the spread of COVID-19 and COVID variants, and limiting the risk of severe illness, hospitalization, and death. We encourage everyone to get vaccinated.
Before coming to campus
Anyone coming to campus should monitor their health status for possible symptoms of COVID-19 every day to help protect others and prevent the spread.
Stay home and limit contact with others until symptoms are gone.
If you have a pre-existing condition or require more support visiting campus, contact Accessibility Services (for students) or Employee Services (for employees) to find out what accommodations might be available to you.
While you're on campus
In addition to wearing a mask and getting vaccinated, practicing good hygiene habits can protect you and those around you from spreading COVID-19 and other respiratory illnesses.
Wash or sanitize your hands often.
Cover your coughs and sneezes.
Avoid touching your face.
Please continue with proper community health and hygiene habits, including frequent handwashing and respiratory etiquette.
For those on campus in labs or other work settings, continue to be mindful of personal and social distancing.
Do your part in minimizing congestion in hallways, avoid taking the elevator if you can take the stairs easily.
Disinfect work areas, tools and equipment before and after use.
Know who to call — if you've been on campus with symptoms, are a close contact or have a confirmed case, call the 24/7 hotline at 825.413.1763. If you become ill while on campus, notify your instructor who will assist you through our first aid procedures.
What we're doing to keep you safe
As a continuing component of COVID-19 case management, SAIT will inform those who have COVID-19 symptoms or tested positive of the legal requirement to isolate and remain away from campus and will accommodate those persons as required.
SAIT will ask close contacts to quarantine and we will accommodate those persons as required.
SAIT COVID-19 case management will continue, with an awareness of high-risk settings and high-risk activities (e.g. SAIT residences).
Hand disinfection stations and protective barriers will remain or be installed across campus.
Cleaning and disinfection of common areas and high-touch surfaces by our custodial staff will continue.
Health promotion and awareness efforts will continue. COVID-19 is a vaccine-controllable disease, and we will continue to promote and support first and second doses for our community members.
Plexiglass barriers have been installed in service locations where there is regular potential for close contact with others.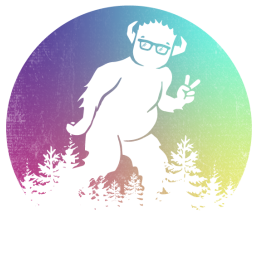 Resource Centre
MC107 Stan Grad
Monday – Friday
9:00 a.m. – 4:00 p.m.
The Odyssey Cafe & Market
NN120 Senator Burns
Monday – Thursday
7:00 a.m. – 3:00 p.m.
Monday – Friday
7:00 a.m. – 2:00 p.m.
Station Market Express
MB108 Stan Grad
Closed For Spring/Summer
Peer Support Centre
NJ105 Senator Burns
Monday – Friday
9:00 a.m. – 4:00 p.m.