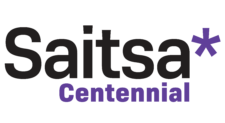 Countdown to the Saitsa Centennial BIG Weekend:

Brought to you by your SAIT Alumni Family
Did you know, there has been student government working for you at SAIT since 1922? Saitsa is turning 100 years old this year, so throughout 2022 we're planning a monumental celebration!
Beginning in January, we are kicking off and rolling-out all things Saitsa throughout the decades. With fun events, giveaways, and activities throughout the year, we will wrap it all up in September 2022 with a grande finale you wont want to miss.
Have a great idea about how we should celebrate 100 years of Saitsa? Drop us a line!
Content and photos for this timeline was gathered from a variety of sources including:
Archived Wiki Saitsa Page

The Emery Weal