Hey SAIT students,
Welcome to the fifth Learning From Home 101 blog post (the previous one was Study Strategies). In this post, we'll be sharing with you the importance of a support system in an academic setting.
What is a support system?
A support system is a network of people who provide a person with assistance (support). Typically, we think of our support system as our family and/or friends, as they're our #1 source of emotional support. However, emotional support can also be found elsewhere, and support itself has more than just one side. Aside from emotional support, support exists academically, financially, and spiritually.
If I'm not looking for support on anything right now, why should I care to know about the resources that exist to support me if needed?
Everyone at some point needs support (sometimes in more than 1 aspect), and the trouble is… those times usually take us by surprise! Even if you're not looking for support on anything right now, knowing about the resources that exist to support you if needed is going to leave you feeling better equipped if and when you do need support in the future. In turn, if and when that time of need comes, you're going to save yourself a lot of anxiety, stress, and research.

Emotional and Spiritual Support
As mentioned earlier, emotional support doesn't just have to come from family and/or friends.
SAIT's Interfaith Centre is a community hub where inclusivity is standard, questions are welcome, and the differences between people and cultures are explored and celebrated. Additionally, SAIT provides 3 categories of counselling: Personal, Educational, and Career.
We understand that reaching out to family and/or friends for emotional support might feel more natural and therefore intuitive. However, connecting with a counsellor gives you the opportunity to address an extensive variety of topics that you might not yet be ready to discuss with family and/or friends (e.g. relationships, program fit, uncertainty about your future, etc.). COUNSELLING services are FREE for current SAIT students, and visits are completely CONFIDENTIAL.
Whilst Saitsa doesn't provide any counselling services, we do offer a wide array of events that cater to the human need to feel connected to others. Saitsa.com/events is where you'll be able to find dates and times for live online events hosted on Zoom such as: Movie Monday, Crafty Tuesday, Wellness Wednesday, Gaming Thursday, Friendship Friday, Pride Zoom Room, Community Zoom Room, and more!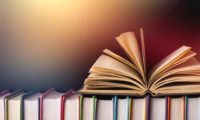 Academic Support
SAIT's academic support includes: coaching, success seminars, tutoring services, writing help, and more. It's likely that no matter your academic support need, SAIT has you covered. However, on the off chance that it doesn't… that's what your Saitsa VP Academic, Jasmin K. Bhatti, is for!
Jasmin is your advocate for all matters academic! This can include anything from voicing what students want to see during their time at SAIT, to providing students with guidance on what to do with an academic misconduct appeal/hearing. You can email Saitsa.VPAcademic@edu.sait.ca for any academic concern(s) and/or question(s) you may have.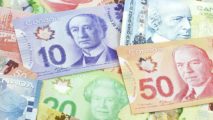 Financial Support
SAIT's Tuition and Financial Aid webpage has in-depth information on: various tuition payment options, accessing FREE FINANCIAL ADVISING from SAIT itself, SAIT Student Awards, and more.
Saitsa also tries to help students in this regard in whatever way we can. We do this is by budgeting for student awards also, hosting giveaways (big and small) on our social media platforms, as well as having a Resource Centre that students can contact to ask for assistance with finding more financial support resources.