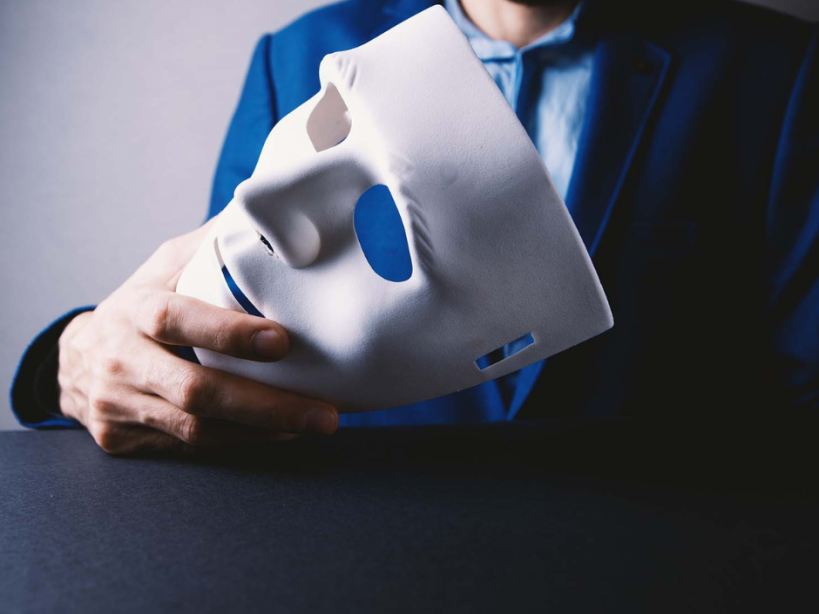 The Alberta Securities Commission (ASC) has compiled a list of the top investment risks and potential scams to watch out for in 2023, based on investor complaints, ongoing investigations, and current enforcement trends.
Advice from fraudulent "finfluencers"
Many people look to social media for "how-to" information, and that includes when it comes to finding information about investing. There is an increasing trend of "finfluencers" on social media. These financial influencers use their large social media followings to discuss trends and share advice on topics related to finance and investing. Some fraudsters act as finfluencers to purposefully promote deceitful investment information through schemes like "touting" (promoting an investment without disclosing compensation) and "scalping" (promoting a stock to quickly drive up the price and then selling at the inflated price). Investors are advised to be cautious of any investment that is being promoted as a sure thing and to do thorough research on the company, offer and all parties involved before investing in anything promoted on social media. Where can you go for information? Start with a Google search about the company and offer. Even if the offer isn't fraudulent, it may not be right for you. its important to fully understand anything you're investing in.
New (fake) friend alert
Any investor should be cautious of new friends offering investment opportunities, particularly related to cryptocurrency or forex trading. Fraudsters often use apps and social networking sites to build relationships and establish trust with strangers, before tailoring an investment scam to their needs and encouraging them to invest increasing amounts of money through professional looking websites. Victims may see early returns, but these are designed to create a false sense of credibility. Eventually, the victim can no longer access the website or withdraw their money and the fraudster gives excuses or stops communication altogether. Always be cautious about sharing any personal information online or in person, and always take time to consider the source of the information and research the opportunity on your own or in consultation with a registered investment advisor.
Impersonating a regulatory agent
Investors are advised to aware of fraudsters impersonating regulatory agents. These fraudsters may pretend to be staff from the ASC or another regulatory agency, using the agency's logo, name, picture, credentials and social media accounts. When impersonating a legitimate staff member they pressure investors into providing personal information or transferring money. It's important to always verify the identity of the source and remember that the ASC will never request that an individual transfer money to the organization or to any staff member. To verify the legitimacy of a request, investors can check verified ASC social media accounts on CheckFirst.ca and contact the ASC's public inquiries office to confirm the legitimacy of any request they receive allegedly from the ASC.
Spoofed websites
There is a growing trend of spoofed websites that imitate legitimate investment firms. Often these sites offer unrealistic rates of return. These sites can appear in internet searches alongside legitimate firms and often claim to be "registered with the CSA" or authorized to sell investments in Canada. To protect yourself, always check the registration of any adviser or organization by visiting CheckFirst.ca/check-reg. To learn how to spot the red flags of fake websites, visit the interactive SpotTheSpoof.ca website brought to you by the ASC.
Celebrity endorsements
Be cautious of celebrity endorsements for investment opportunities. While it's common for legitimate businesses to use celebrities to endorse their products, fraudsters do as well. When you see a celebrity promoting an investment, it's important to remember that they may be being paid to do so with little to no understanding of the investment they are promoting or their image might be being used without their knowledge or consent. Fraudsters will often mimic celebrity personas, adopt similar social media handles, create cloned websites, and manipulate quotes and images to make the endorsement appear genuine. Investors are advised to be cautious of any investment opportunity that is promoted by a celebrity.
As the new year gets underway, it's a good time to review your investing goals and brush up on your knowledge to protect yourself from scams. Always be vigilant for red flags of fraud and thoroughly research any investment before making a decision. If you suspect any suspicious investment offers, report them immediately to the ASC's public inquiries office.
To keep up to date throughout the year, consider signing up for the ASC's Investor Newsletter by visiting CheckFirst.ca/subscribe.
Author: James MacTavish
Senior Advisor, Investor & Industry Education
Alberta Securities Commission