When it comes to advocacy and working on behalf of students, for student issues, there are three main areas we invite you to explore:
1. Submit a Student Issue
Is there a particular issue students are facing that you think we should be advocating for? Have your voice be heard!
Learn about how we affect change throughout the system, from Institutional to high levels of government.
Check out some of the areas where we have already been working hard to improve for students.
1. Submit a Student Issue
While no two students' experience is the same, certain issues impact significant segments of the SAIT student demographic. To understand what these issues are and what SAIT students want us to do about them, Saitsa collects data and input from students to form positions and propose change.
How do we collect the 'student voice'?
Annually and during each election Saitsa conducts surveys that collect information on a variety of topics related to the student experience.
The Board of Directors conduct regular classroom talks to collect opinions and input
Students are welcome to email their Board of Directors at any time to provide input or inquire about an issue they're having
What we do with the 'student voice'?
We analyze the data to see if there's trends or new issues that need to be addressed.
The data is incorporated into our asks and positions; occasionally quotes may be used to demonstrate a specific need or issue.
Confidentiality is key – Saitsa respects student's right to privacy and does not associate certain quotes or information with specific students.
Your Saitsa student representatives advocate to all levels of institution and government to ensure the student voice is represented and so student issues are brought to the forefront. The advocacy process for student issues can exist, or travel through four main areas:
You spoke, we listened! Here is a dive into issues Saitsa has been working on.
What is 'affordable' when it comes to Post-Secondary Education? That's what we're trying to figure out in collaboration with SAIT.
Open Educational Resources (OER's)
Open Educational Resources are free or low-cost educational resources; textbooks are expensive, free or low-cost resources help students and institutions keep PSE affordable.
Saitsa established an award in 2019 to reward instructors who focus on using OER's in their classroom.
We successfully advocated to SAIT to establish an Ombuds Office; set to open in 2021/2022 the Ombuds Office will provide impartial, accessible and independent support to students facing academic or non-academic issues.
Equity, Diversity & Inclusion
In 2020 SAIT established its Equity, Diversity and Inclusion strategy; Saitsa is currently collaborating with SAIT and identifying areas where Saitsa can transform to become a more inclusive organization.
Saitsa is working with Calgary Transit and the Calgary Student Alliance to ensure the UPass and public transit benefit SAIT students.
SAIT announces new exemptions for UPass and Recreation fees! Read our Press Release here.
Read the UPass Report here
Saitsa recruits students to sit on SAIT's Academic Council.
In 2020 two sub-committees were established to address issues that were brought to Saitsa's attention: one to address affordability, and another to ensure that a set of best-practices for online delivery were generated.
Academic Council is mandated by the Post-Secondary Learning Act, and has the power and duties to review proposed programs of study, to review and propose policies and procedures that effect the student's academic and non-academic journey at SAIT, and make recommendations or reports to the SAIT Board of Governors on matters that the Council considers advisable. The Council is comprised of three major groups: the SAIT administration group, the SAIT academic staff members group, and the student group. Saitsa recruits the 9 students-at-large that sit on Academic Council, and including Saitsa's Vice President, Academic who is traditionally voted in as the Vice Chair of the Council, all 10 students have voting rights.
Want to Make a Difference?
If advocating for and working on issues that affect SAIT's student's daily lives interests you, then consider running for one of Saitsa's student leadership positions on the Board of Directors!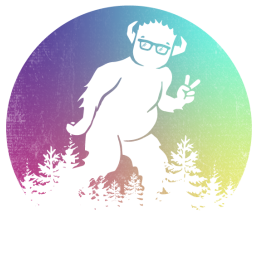 Resource Centre
MC107 Stan Grad
Monday – Friday
9:00 a.m. – 4:00 p.m.
The Odyssey Cafe & Market
NN120 Senator Burns
Monday – Thursday
7:00 a.m. – 3:00 p.m.
Monday – Friday
7:00 a.m. – 2:00 p.m.
Station Market Express
MB108 Stan Grad
Closed For Spring/Summer
Peer Support Centre
NJ105 Senator Burns
Monday – Friday
9:00 a.m. – 4:00 p.m.